Build The Best Sparring Skills Today With Our Kickboxing Classes In Little Rock
At Rock City MMA, our Kickboxing classes can help you develop incredible stand-up striking skills and put them to the test with controlled sparring sessions each and every week.
This program is the perfect way for men and women all across Little Rock to build strength, improve their striking technique and strategy, and walk away knowing you're prepared for whatever life throws your way.
Fill out the short form on your screen today to learn more about how you can get started with our two-week trial membership offer.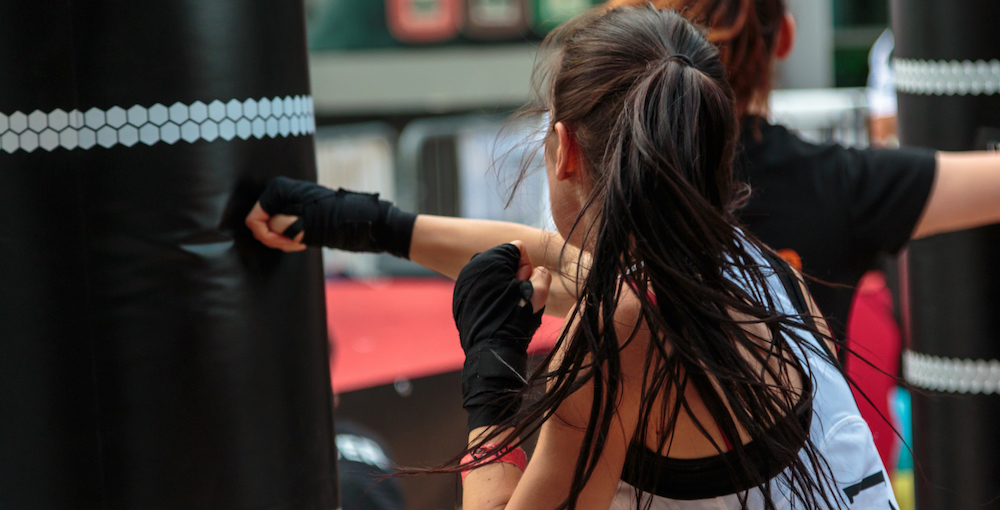 What Can You Expect From Our Kickboxing Classes?
Unlike a lot of modern-day Kickboxing classes, our primary focus is on striking and self-defense - not fitness.
This program offers hands-on instruction to help you build the right tools and techniques before putting you into action with a controlled sparring session. We maintain a safe, supportive environment where people of all skill levels can thrive.
And we help you stay motivated week after week with a step-by-step approach to increased difficulty and intensity.
At Rock City MMA in Little Rock, you can learn:
Rapid-fire punches and elbow jabs
Powerful kicks and knee striking
Balance and body control in the face of an opponent
Timing and striking strategy for any situation
And Along The Way, You'll See Some Incredible Results
Like we said, the focus here is on effective and efficient striking. But we also help you challenge your body week in and week out. And with that, comes some pretty incredible strength, speed, and athleticism.
Rather than focusing on the weight you want to lose, we help you focus on staying safe and building confidence. You won't even realize how hard you're working.
Our Kickboxing classes can help everyone in Little Rock:
Build lean, functional strength
Improve your speed and agility
Enjoy a great sense of accomplishment
Face life with unwavering self-confidence
Get More Out Of Every Workout With Our Kickboxing Classes In Little Rock
Are you looking for the best blend of striking, self-defense, and fitness training? We have the answer.
Our Kickboxing Classes in Little Rock are helping men and women all across our community thrive - and we can't wait for you to be next.
Join us today for a two-week trial membership. Just fill out the short form on your screen to learn more!