Our BJJ Classes Offer The Best Ground-Based Training In Town!
Are you looking for a total-body challenge? How about the best ground-based self-defense skills for any situation? At Rock City MMA, our Brazilian Jiu-Jitsu classes have it all - and so much more!
We're helping men and women all across the community master the techniques of ground-grappling and have fun in the process.
Come see us in Little Rock today or fill out the short form on your screen to learn more about our two-week trial membership offer!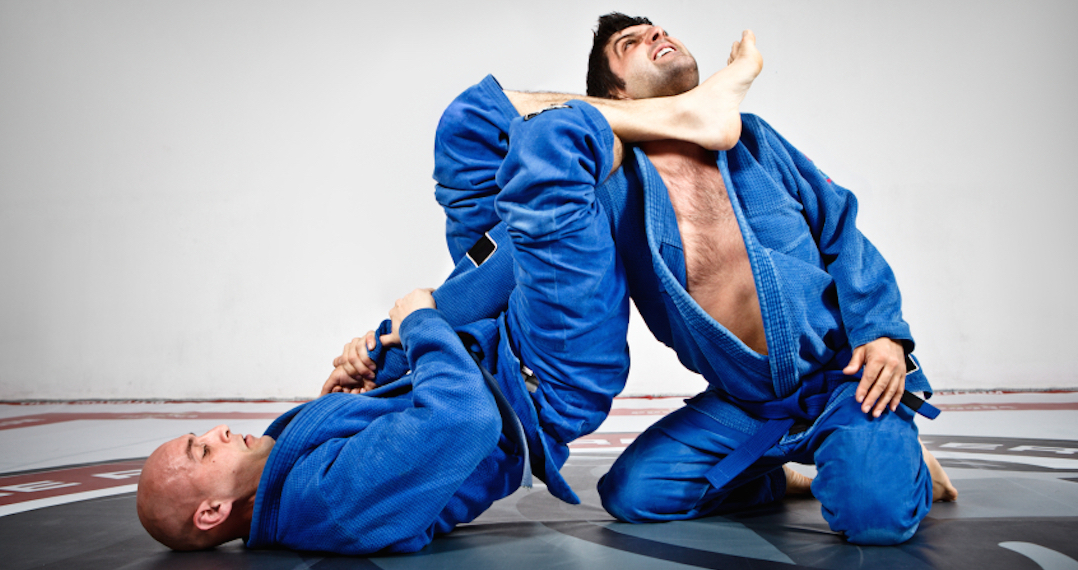 What Can You Expect In Our Brazilian Jiu-Jitsu Program?
Brazilian Jiu-Jitsu is a ground-based self-defense syle that takes size and strength almost entirely out of the equation. Instead, this discipline focuses on teaching you to how to use an opponent's leverage and momentum against them on the path to a successful submission.
At Rock City MMA, we work hard to make sure our BJJ training is perfect for both sport-style fighting and real-world self-defense. Men and women of all experience levels can enjoy hands-on coaching and a step-by-step approach to learning each skill.
We're helping Little Rock master techniques like:
Throws, takedowns, and transitions
Locks, chokes, and holds
Defensive strategies from any position
Effective submission skills for any situation
And Yeah, You'll Take On A Great Workout In Each And Every Class
Like everything else we do, the focus in this program is on developing your skill set one step at a time. But we're also here to challenge your mind and your body to be stronger than ever before.
Our BJJ training is held in a high-energy environment where you can dig deep and get the most out of every workout.
At Rock City MMA, we're offering:
Improved strength and speed
Boosted endurance and mobility
Healthy weight loss strategies
Incredible self-confidence in all aspects of life
Try It Out Today! Join Us In Little Rock For The Best Brazilian Jiu-Jitsu Around!
If you're ready for a great workout and the best self-defense skills in town, come see us at Rock City MMA in Little Rock. Our Brazilian Jiu-Jitsu classes have something for all ages and abilities.
Just fill out the short form on your screen to learn more about how you can get started with a two-week trial membership.